Kenapa kita perlu menghias bilik anak anak kita ?
Untuk menaikkan mood bilik mereka dan memberikan keceriaan kepada bilik anak anak .
Galakkan mereka untuk tidur sendiri dan mereka pun mahu ruang mereka sendiri .
So why not kita memberi galakan kepada mereka betl tak ?
Tifa google di internet , there are thousand of idea yang boleh kita perolehi untuk menghias bilik anak anak kita .
Tifa tak ada anak perempuan tapi i like the color yang sangat cerita , cartoon cartoon yang sangat cute. That's make me want to blog about bilik tidur anak perempuan .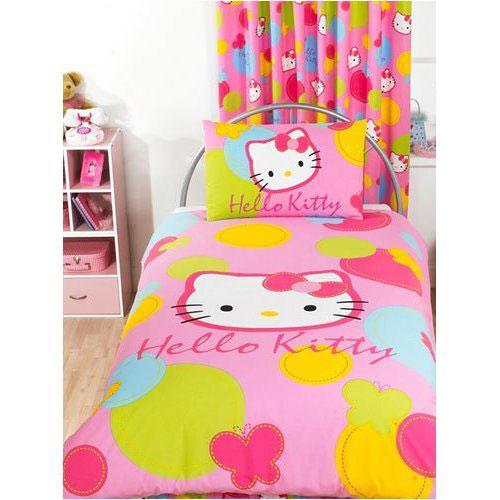 Hello kitty memang famous di kalangan kanak-kanak perempuan kerana kucing yang kiut miut .
source
Another great idea for Hello Kitty Lover
link
Tak pun Minie Mouse ni kan . So cute. Kalau Tifa tak mau turun dari katil.
Sesuai untuk sesiapa yang suka mengenakan warna merah.
Disney Theme pulak
Cantikkan kan ?