Lately , Tifa cuba perhatikan pada diri dan insan yang disayangi , apa perkarabaru yang berlaku dalam hidup kami sehari-hari.
We all focusing on

how to change our lifestyle.
How to live in a healthy way.
Perlu ke semua tu ?
Kalau dulu ...
1. Apa sahaja yang ada di depan mata, kami bedal .Kami tak ambil kisah langsung pasal berapa jumlah lemak, berapa kalori, berminyak ke tak . Yang penting SEDAP.
2. Minuman manis @ bergula kami minum aje. Sehari empat gelas air manis. Air masak langsung tak pandang . Minuma aje ikut suka. Lepas makan confirm order teh tarik , tak pun nescafe tarik.
3. Makanan bergoreng . Tak pernah kata tidak . Kalau tak ada makanan bergoreng rasa tak lengkap pula. Rasa tak puas.
4. Comfort food. Siapa tak suka makan cakes and doughnuts angkat tangan . Semua tak akan menolak . Betul tak ?
Saya pun sama.Memang sedap dan teman ketika kita gundah gulana.
5. Exercise. No. No. No. Penatlah nak lari-lari joging joging ni. Dulu-dulu boleh la. Malas betul.Bila perut buncit and gendut , makanan jugalah yang disalahkan. Kesian makanan tu.
Why we have to change our life style? Nak kena ada sebab baru nak berubah kan ? Tak patut betul. Tapi bagus juga sebab belum terlewat untuk membuat sesuatu yang memberi impak yang besar to our family.For our sake of life . Hu hu hu.
Ceritanya begini ...
Satu hari my hubby ajak Tifa pergi dengar tal from preventive health care. Banyak membuka mata kami tentang pentingnya mencegah daripada mengubati.Then banyak info yang kami dapat and banyak soalan yang kami ajukan.Then ada satu session basic check up .
My hubby got blood sugar high level and lemak pada jantung

quite high

juga. Tifa yang ada kat situ pun terkejut. My hubby pun terkejut la juga sebab before this dia memang tak sedar langsung pasal kesihatannya. Bila Tifa nasihat tak mau dengar. So thanks to the consultant for giving long explanation to him. Tak yah la Tifa nak membebel pada dia.Bukan senang untuk mengubah orang lain . Ubah diri sendiri lagi senang tau. So let's start from diri sendiri okay.
* Benda ni baru je berlaku 2 weeks ago.So memang sangat baru lagi.
Transformation harus berlaku ...
Langkah segera harus diambil to
Berkuat kuasa serta merta. Tak yah tunggu tunggu lagi. Kalau tunggu, lama-lama tak buat :)
Sekarang ...
1. So kami sudah mula banyakkan minum air masak. Bangun minum. Sebelum tidur pun minum. Bila ingat terus minum. And botol air confirm ada kat sebelah.
2. Eliminate junk food. Makanan sampah ini kami try to avoid. Instead of makan jajan bagai ni.Kami mula makan buah-buahan.
3.No more air manis. Mamak tarak . Tej tarik tarak. Air masak aje jadi kawna kami. Mula-mula susah lama-lama okay aje. Kalau nak minum pun seminggu sekali aje. Kami kan manusia biasa.
4.

Jom exercise

. Banyakkan berjalan lah kan . Main kejar-kejar dengan Farhan. * Aci tak yang ni ?
5. Pada waktu malam instead of rice kami ambil roti dua keping aje. Ok tak macam ni ? Light dinner.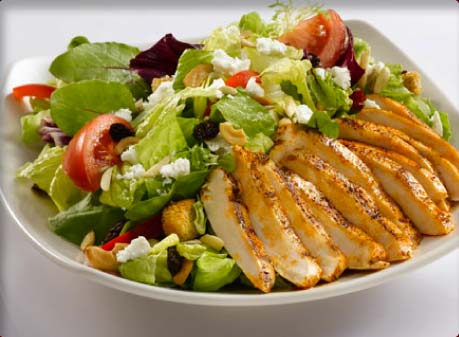 So after all, banyak impact pada kami sekeluarga. Especially my hubby. No more teh tarik, no more nescafe, no more coke.
Say yes to air masak aje.
Lepas ni mungkin kami akan berubah kearah lain pula.
Bukan mudah mahu berubah, bila dah kena siapa yang susah.
Inilah new things yang berlaku pada kami and we did it.
I did this entry for Hanz giveaway ....
masuk this link for more info k :
http://thehoneybunch.blogspot.com/2010/06/new-you-giveaway-by-thehoneybunch.html
marilah masuk ramai ramai k ....
Sponsor untuk this giveaway adalah :
* Loving Minerals.com
http://www.lovingminerals.com/
* Nabila House
http://www.nabilahouse.com/
* Khazis Boutique
http://www.khazisboutique.com/
* The Green Pocket
http://www.thegreenpocket.biz/
* Zara Shoppe
http://zarashoppe.blogspot.com/
* HoneyB
http://honeysquilling.wordpress.com/